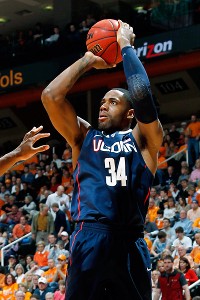 UConn power forward Alex Oriakhi will spend his final year of eligibility at Missouri.
He will be eligible right away because UConn is banned from the postseason for the 2012-13 season.
"Missouri needs a center, and I'm going to be the center," he told the Kansas City Star. "It's a perfect match."
Oriakhi visited Missouri beginning Friday and chose to reunite with his former BABC teammate, Phil Pressey.