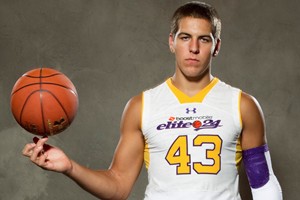 Two of the biggest names left on the 2012 recruiting board will end the speculation this week when Brewster Academy teammates Mitch McGary and T.J. Warren name their colleges.
The 6-foot-10 McGary will announce Thursday for either Michigan, Duke or Florida, and his father confirmed Mitch will announce on ESPN.
"Yes he will," Tim McGary said by text.
ESPNU has a "Recruiting Nation" show slated for 5 p.m. EST Thursday.