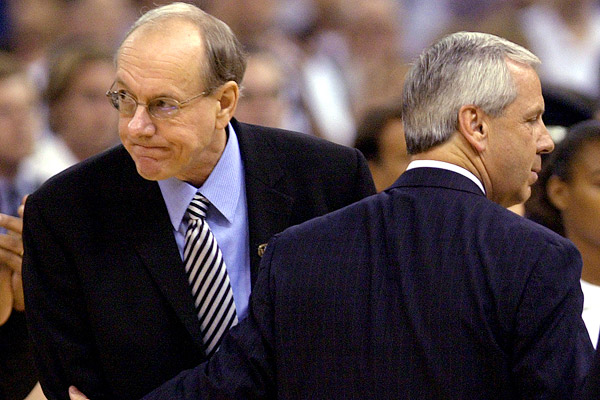 With the addition of Syracuse to the ACC, the league now features six of the past 11 NCAA men's basketball championship winners.
If UConn were to join the ACC, that number would rise to eight.
Since 2001, UConn (2004, '11), Duke ('01, '10) and North Carolina ('05 and '09) have each won two titles, while Maryland (2002) and Syracuse (2003) have captured one apiece.
The only other titles during that span belong to Florida of the SEC, which won back-to-back titles in 2006-7, and Kansas of the Big 12 (2008).
"This is an exciting time, an unbelievably turbulent time, but it's exciting for us, and the people in the conference office felt Syracuse and Pitt make a great fit,'' Carolina coach Roy Williams told ESPN.com. "These are two great schools in our league. In basketball — my goodness — we add a great deal.''