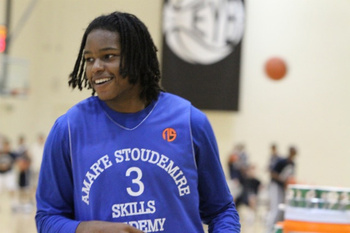 NORTH AUGUSTA, S.C. — At 6 feet, 8 inches tall and 245 pounds, William "Shaq" Goodwin certainly looks like a football player.
And in fact, he is one, playing defensive end and tight end at Decatur (Ga.) Southwest DeKalb High.
But this summer Goodwin's stock in basketball has risen dramatically as he helped the Memphis YOMCA AAU team reach the finals of the prestigious Peach Jam event with a 29-point, 12-rebound performance in the semifinals against the Georgia Stars.