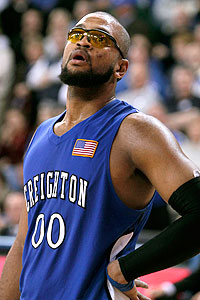 Gregory Echenique and Durand Scott, two players who played high school basketball in the New York area and went undrafted Thursday, have found summer league teams.
The 6-foot-9, 260-pound Echenique will play for the Toronto Raptors in the Las Vegas summer league and the 6-5 Scott is headed to the San Antonio Spurs.
"I think it's good to have another chance to show people what I can do and bring to the table," Echenique, the former St. Benedict's Prep, Rutgers and Creighton standout, told SNY.tv Friday.