When WFAN first came on the air in New York in 1987,
Ed Burns
and his best friend, both huge sports fans, couldn't comprehend that
Mike Francesa
,
Chris Russo
and their colleagues were getting money for their "jobs." "We could not believe that you could get paid to BS about sports on the radio all night long," Burns, a hardcore Knicks fan, said in a recent phone interview. Now Burns, the director and star of
The Brothers McMullen,
has created a wonderful independent film for under $30,000 called
Nice Guy Johnny
that premiered at Tribeca and stars two up and coming actors
Matt Bush
(Adventureland) and
Kerry Bishe
(Scrubs).
Nice Guy Johnny
centers on baby faced 23-year-old
Johnny Rizzo
, who is about to trade in his dream job in sports radio for some snoozeville gig that will pay enough to please his fiancé. Just weeks before Rizzo's marriage, a trip to New York and a simple job interview turns into a life altering experience when Rizzo meets up with Uncle Terry, played by Burns. Uncle Terry, a rascally womanizer is set on turning a day in the Hamptons with Brooke, a young attractive tennis instructor, and his nephew into an eye-opening, life changing experience.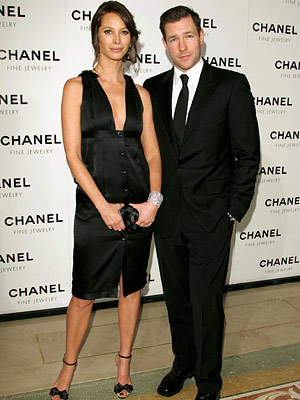 "I've always had the idea that that would be a great character in a film, a guy who's recognized as having the dream gig," said Burns, who grew up in Valley Stream, N.Y. and is married to supermodel
Christy Turlington.
The movie is a window into Burns' own career experience.  As a young man, when he was trying to make
The Brothers McMullen
, he said critics told him he was crazy. "But that was my dream so I chased it," he said. "I think
Johnny
was a look at what would've happened had I listened to the naysayers and not gone for it. Would I have recovered?"
The Brothers McMullen
cost $28,000 to make, but after winning the Grand Jury Prize at the 1995 Sundance Film Festival it went on to gross over $10 million. Burns went on to star in
27 Dresses, Saving Private Ryan, She's The One
and episodes of
Entourage.
A couple of years ago, Burns' agency also suggested he give up his dream of making small, personal films in favor of becoming a director for hire. "I read some scripts and found one that I thought I could do and then I kind of had a weekend like Johnny's weekend where after some soul-searching, you decide, 'Well, what do I want to do? Do I want to just take the paycheck and do something I'm not going to be passionate about, or do I just stick with my dream and make these small films?'" Burns recalled. Burns said he opted not to make the big-budget film and it "ended up getting made and is a dog, so I'm happy I passed." What's unique about
Johnny
is that it wasn't released in any movie theaters, but instead was released simultaneously Oct. 26 on iTunes, PPV and DVD. "The days of trying to release your movie in New York and L.A. and then expanding from there appear to be over," Burns said.
"Relative to what an indie film does, we're killing it on Demand and on iTunes," he added. Burns said the next film he makes will be similar to this one in terms of scale, budget and size of crew "since this worked so well, we had a great time and we didn't have to deal with any interference." As for his own sports interests Burns knows he'll likely never work for WFAN, but he's rooting hard for the resurgent Knicks (12-9) and St. John's basketball. "I grew up here in New York," he said. "Big sports fan."