By ADAM ZAGORIA
Ian Jackson
is on the move. The 6-foot-5 Class of 2024 North Carolina commit is transferring to Our Savior Lutheran in The Bronx from Cardinal Hayes, and will play in the Overtime Elite League. OSL is an affiliated member of Overtime Elite.
"It's been an honor to watch Jackson, who I coached at the Middle School level, grow into an incredible player and human," said OSL Coach Pete Wehye. "To have the opportunity to spend one last year together, and build an elite high school program around him, is truly a gift that benefits both Jackson and everyone involved, from his team, to the Bronx and Greater New York community, OTE, UNC Tarheels, and eventually the NBA League."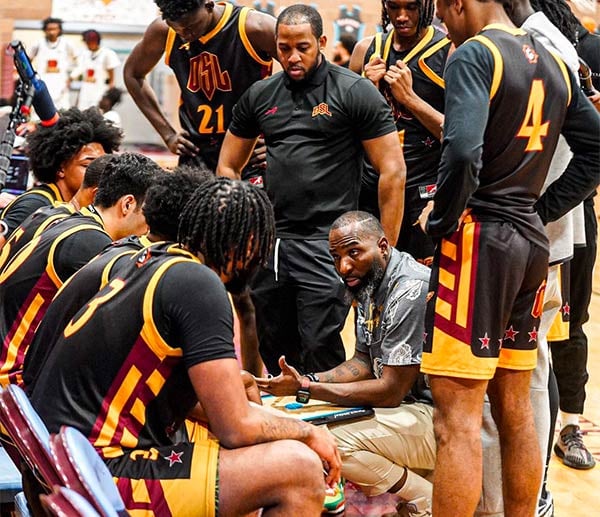 "I'm super excited about this year and looking forward to winning as many games as possible! That's my number one priority and goal. I'm also looking to become a McDonald's AllAmerican – it's been a dream of mine since I was young.  I know I can do it here," said Jackson.
🤩🤩🤩 #WelcomeBackCaptainJack!!! #OSL #Family #ProtectTheNest #TogetherWeWin #BuildOrDestroy
🏀🔥🏀🔥🏀 pic.twitter.com/gxZI2xmNWB

— 🏀 OSL Falcons 🏀 (@OSLBasketball) August 31, 2023
Jackson is the second high-profile player to leave Cardinal Hayes this offseason after big man
Steven Solano
transferred to La Lumiere (IN). He's also the second addition this week for OSL after
Dellquan Warren,
a 6-1 combo guard and former Rutgers commit. A five-star prospect, Jackson played this summer with the USA U19 team that finished fourth in the FIBA World Cup.
Class of 24 @UNC_Basketball commit Ian Jackson @22_captainjack of @CardinalHayes with the alley oop jam here pic.twitter.com/IsHQSYFPh9

— Adam Zagoria (@AdamZagoria) April 2, 2023
The Tar Heels added a point guard for the 2023-24 season when New Jersey native
Elliot Cadeau,
who played for the Swedish National Team this spring,
reclassified and enrolled this summer
. Jackson wishes him the best but doesn't think they'll play together in college now. "I think it was great," Jackson said. "For him it was the best decision from what he told me, so I'm proud of him for that. Hopefully he gets to go to the NBA after his first year, so I'm rooting for the best. Hopefully everything goes right for him. And I'll be watching, I'm cheering for Elliot."
Follow Adam Zagoria on Twitter
Follow ZAGSBLOGHoops on Instagram
And Like ZAGS on Facebook