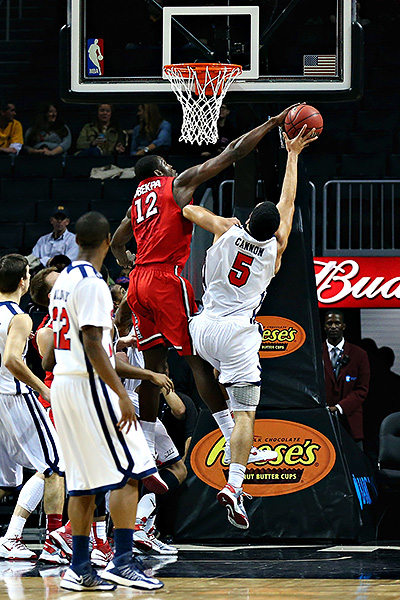 St. John's announced Friday the suspension of sophomore center 
Chris Obekpa
 for tonight's Red Storm Tip-Off and SJU's two exhibition contests vs. San Francisco State  and Humboldt State in early November.
The two-game penalty and absence from tonight's event is a result of a violation of St. John's university policy. "We expect our student-athletes to conduct themselves in a responsible manner in representing St. John's University," said head men's basketball coach 
Steve Lavin
. "Chris understands this suspension can serve as a learning experience." A game-changing shotblocker, the 6-9 Obekpa averaged 4.03 blocks to lead the NCAA in rejections per game and totaled a school and BIG EAST-record 133 blocks as a freshman in 2012-13. Obekpa swatted a school-record 11 shots in a victory against Fordham (Dec. 8, 2012) en route to matching the St. John's single-season record (76) in just 15 games before eclipsing it in only his 16th contest as a collegian. Obekpa will continue team practice throughout the preseason and will be reinstated for the Red Storm's season-opening contest vs. No. 21 Wisconsin in Sioux Falls, S.D., on Nov. 8.