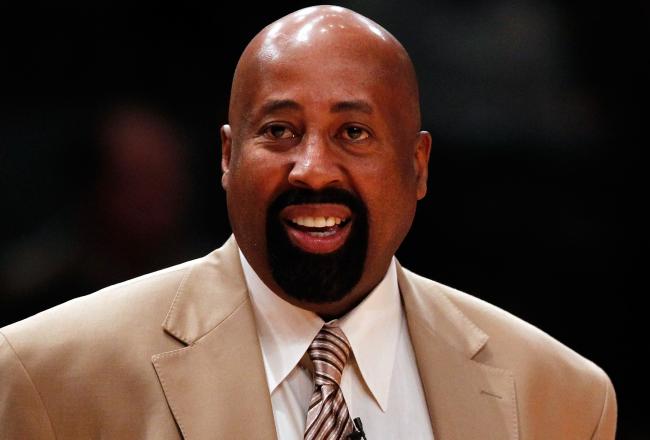 NEW YORK — Mike Woodson
says he already has plans to head to a warm-weather climate over NBA All-Star weekend.
But he may have to change those plans and head to Houston if the Miami Heat lose at Toronto on Sunday. "I want him to cancel the plans," Knicks All-Star center
Tyson Chandler
 said after putting up 11 points and 20 rebounds in the Knicks' 120-81 rout of the Sacramento Kings at MSG. "He can find a golf course in Houston." He may have to if Miami (29-14) loses and the Knicks (30-15) end up with the best record in the Eastern Conference as of Sunday night. "It would be nice," Woodson said after coaching the Knicks to 15 games over .500 for the first time since April 13, 2001. "I'm not downplaying it. I'm not going to sit and watch their game tomorrow. If it happens, it happens. It would be an honor to go and coach the best players in the world. "But again, if it doesn't happen I'll take two or three days off and take it easy and reflect on the first half of the season and try to get ready for the stretch run." Before the game, Woodson added: "I'm not sitting here holding my breath about coaching the All-Star team. I'm looking at the big picture and the big picture is trying to get this team to the Finals and try to win an NBA championship." The Knicks could have as many as five representatives at the All-Star Game Feb. 17, not including Woodson's assistants.
Carmelo Anthony
will start for the East and Chandler is a reserve.
Steve Novak,
who went 5-of-7 from deep for 15 points, could be invited by the league to participate in the 3-point contest, and
James White
could be invited to the dunk contest.
"I would love to, I would love to, so obviously we're still hoping that that happens," said Novak, who ranks sixth in the NBA in 3-point shooting at 43.8 percent. "I think they're going to announce everything on the 7th."
Dwyane Wade
is the Eastern captain and he and Novak have been exchanging text messages about the 3-point contest. "It's good to have him on my side, so hopefully we can get that done," Novak said. As for White, the former Cincinnati star, he's hoping to be invited to the dunk contest. "If they ask me, I'm going to probably do it," White told SNY.tv. White said
Vince Carter
is his favorite dunker of all-time but he has no specific dunks in mind. There won't be any jumping over cars. "Nah, I won't be doing none of that stuff," he said. So the Knicks must wait and see what happens with Miami on Sunday, but they could theoretically have their head coach and four players involved in the All-Star festivities. "To have as many guys from the Knicks would be awesome," Novak said. "The more the better, I think. We have the best fans in the world, so hopefully we can get a few guys in."
**For Video, Notes & Quotes on the game, read my NBA.com Notebook here.