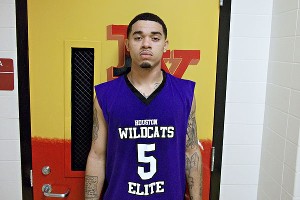 Josh Gray
is back with Mississippi State.
After decommitting from the school, the 6-foot-1 Gray told SNY.tv he plans to sign with the Bulldogs this week. "I love the coach and staff," he said by text. "I'm from the South. It's only six hours away from home. And they have good players. Gray, out of Houston Wheatley, also considered Memphis and Seton Hall, but in the end never visited the New Jersey school. Gray will join 6-3 shooting guard
Craig Sword
, 6-5 shooting guard
Fred Thomas
and 6-8 center
Gavin Ware
in MSU's 2012 class.