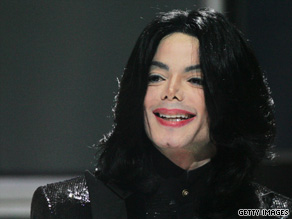 I just spoke to a friend in Los Angeles whose wife works for the L.A. Fire Dept. and she says entertainer
Michael Jackson
is dead at the age of 50.
TMZ is
confirming the news on its Website
, saying Jackson suffered cardiac arrest earlier this afternoon at his Holmby Hills home and paramedics were unable to revive him. Various other sources have
since confirmed the news.
The news happens on the same day that 70s icon
Farrah Fawcett
also passed away of cancer
. I can only imagine that this news will overshadow the NBA Draft tonight…I'll be blogging live from the Draft in NYC.