Despite rumors that
Lance Stephenson
has verbally committed to St. John's, both the Stephenson family and St. John's say the story is completely false.
"No decision has been made. All these rumors are hearsay. Lance is still  weighing his options,"
Lance "Stretch" Stephenson Sr.
told SNY's Brooklyn Sal Wednesday by phone. A source within the St. John's basketball program also flatly denied the rumor. "I still believe Lance is undecided," the source said. "No information has been given to anyone. It's premature." The 6-foot-5 Stephenson is a McDonald's All-American and the all-time leading scorer in New York State history. He is on vacation from Lincoln High School this week and his father said the family planned to meet in a few days to discuss his options. Stephenson was seemingly set to announce for Kansas March 31 at the McDonald's media day, but then opted to postpone his decision. Mike Decourcy of The Sporting News reported — and a Kansas source confirmed — that Kansas coach
Bill Self
put Stephenson on hold partly because he is worried about eligibility issues related to the
BornReady.tv
website.
"My family and I have decided that we are going to wait it out and I'm going to make the best decision for me and my family," Stephenson said that day.
Stephenson confirmed that that he was still considering Kansas, Maryland and St. John's.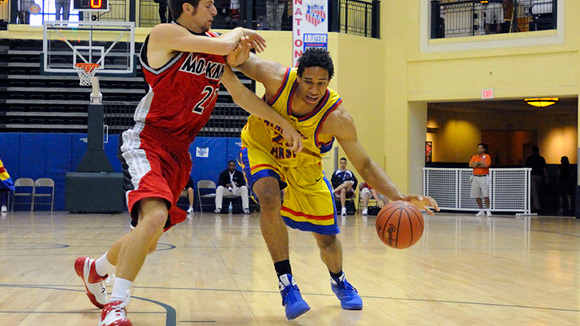 Xavier Henry — who recently got his release from Memphis — continues to list Kansas as his top choice. His father, Carl Henry, played for the Kansas men's team and his mother, Barbara, and aunt, Vicky, played for the women's team.
"It'd be my mom, dad, aunt. If my brother [C.J.] can get out of his thing [at Memphis], it'd be my whole family going to KU," Xavier told Tulsa TV station KOTV, according to KUSports.com. "It'd be a big tradition, but I don't know. It's a big decision." Carl Henry told Rivals.com that both Self and Kentucky coach
John Calipari
had reached out to try to  land both brothers. "Coach Self and coach Calipari both want to coach Xavier and C.J. We just talked for a little bit, and that was it. Really, they were able to express how much they want my sons at their program," Carl said.
The Henry Saga still has to play out and could take some time because Xavier is in Portland, Ore. this week for the Nike Hoop Summit and then comes to New York next week for the Jordan Brand Classic.
"When it comes to all the reporters and USA Today, all those people, we'll leave them alone. We need to handle our business," Xavier said.
If Xavier ends up at Kansas, the Jayhawks would not need him and Stephenson on the wing. That, in turn, would open things up for Lance to attend Maryland or St. John's, or potentially another school.
A source at Kentucky said Calipari was not recruiting Stephenson.
Stephenson was not invited to the Jordan event and is not scheduled to appear in any more all-star games.
He remains in limbo, apparently still weighing his options.
EDMONDSON TO TRANSFER
Speaking of St. John's, freshman guard
TyShwan Edmondson
will transfer, opening up a scholarship that could potentially be used on Stephenson or another player. "We wish TyShawn the best in the future," Johnnies head coach
Norm Roberts
said. "He leaves our University in good academic standing." Edmondson averaged 1.7 points and 1.0 rebounds.
ORTON STILL GOING TO KENTUCKY
Larry Orton,
the father of 6-10, 260-pound senior center
Daniel Orton
from Oklahoma City's McGuinness High, denied reports that his son had asked out of his letter of intent to Kentucky.
Larry told WKYT TV 27 in Kentucky that his son would be willing to play with 6-10 center
DeMarcus Cousins,
who orally committed to Kentucky after initially committing to Memphis. "I don't know where it's coming from. It's all made up. Daniel has not asked for his release," Larry Orton told the station. "As far as we know right now, Daniel is coming to UK." If Orton remains with Kentucky and Cousins enrolls, Kentucky would have 14 scholarship players next season, one more than the NCAA limit, according to the Louisville Courier-Journal.