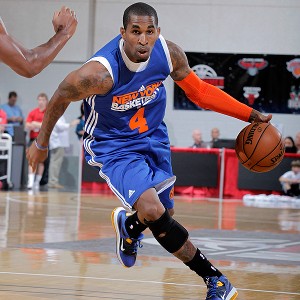 The Knicks on Wednesday signed Chris Smith, the younger brother of shooting guard J.R. Smith and a former Louisville Cardinal.
Chris Smith tweeted pictures of himself signing the contract with Knicks GM Glen Grunwald sitting in the background.
Smith played for the Knicks summer league team in Las Vegas, averaging 5.2 points and 1.4 assists. He figures to be the fourth shooting guard on the Knicks roster.