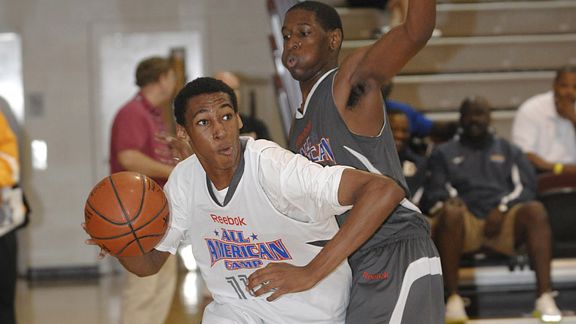 Desmond Hubert, a 6-9 forward from New Egypt, N.J. High, has trimmed his list to five schools.
Hubert is considering Villanova, Princeton, Georgia Tech, Wake Forest and Maryland, he confirmed by text.
His only official so far will be to Maryland over Halloween weekend. Seton Hall Prep point guard Sterling Gibbs, who has committed to Maryland, will also visit that weekend.