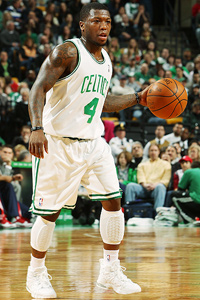 NEW YORK — Nate Robinson has taken a page from Mike D'Antoni's playbook.
The former Knick got Celtics coach Doc Rivers to incorporate two of his old New York plays  into the Celtics' playbook and the results paid off. Robinson scored 20 points in Tuesday's 105-100 win at Detroit.
"I heard he played well and it's good for him. It's a real good opportunity for him, so that's good. I'm sure Doc's got thousands of plays, but maybe [Robinson's] comfortable with that," D'Antoni said before the Knicks faced Detroit Wednesday at MSG.
Rivers told Robinson he was fine with incorporating the plays as long as Nate taught his new teammates.