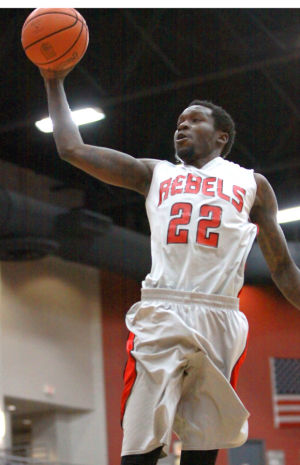 Memphis on Sunday landed a pledge from 6-foot-7 junior college forward Trahson Burrell, an Albany, N.Y. native who attends Lee Community College in Texas.
Burrell committed following an official visit to campus for Midnight Madness. He also considered Oklahoma State, Texas A&M, Baylor, Alabama and USF, he said. He will have two years of eligibility at Memphis.
"I love coach P [Josh Pastner] and Memphis," Burrell told SNY.tv. "The way they play fits my style completely. I can bring offense and defense. I'm a motor guy."
Mike Moore, a family friend who used to coach Burrell in AAU, added: "He's a legit 6-7 who can play 1 through 4. He can hit the 3, mid-range and break his man down for the drive to the basket.