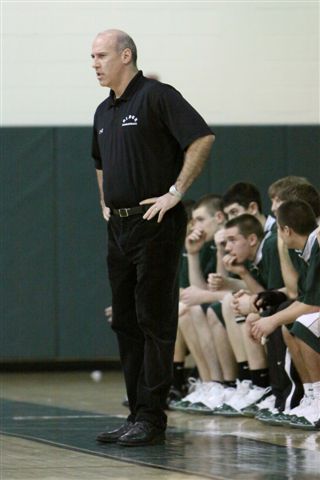 Former Ridge (N.J.) coach
Mark Taylor
is the new coach at St. Benedict's Prep.
Taylor is the second coach in two years at St. Ben's, following
Roshown McLeod,
who parted ways with the school after a 13-12 season, his only year at the school.
Dan Hurley
was the coach for nine years prior to McLeod before moving on to Wagner College.
"This is a great opportunity for me," said Taylor, 46. "St. Benedict's should be one of, if not the best, teams in New Jersey year-in and year-out. I believe we can get back there sooner than later."
Prior to Ridge, Taylor was at St. Joe's Metuchen, where he coached
Jay Williams,
the Gatorade player of the year who went on to win consecutive NCAA Player of the year awards at Duke and is now an ESPN analyst. He also coached current Lakers big man
Andrew Bynum
at St. Joe's. He owns a career record of 266-111.
"Mark is a very driven and organized individual with a good knowledge of the game," said St. Benedict's Athletic Director Jim Wandling. "When you combine these traits as a coach, with an ability to lead young men in a positive direction on and off the court, then you have the tools to be successful."
At Fordham Taylor was a college teammate of Rutgers coach
Mike Rice
. He was born in Jersey City and grew up in Bridgewater.
"I'm really good at turning things around and I expect do that quickly here," said Taylor. "St. Benedict's isn't broken. They just need to get back to basics with some stability, direction and guidance. "St. Benedict's is a great campus with a great history and I'm looking forward to this journey," he added. "I'm excited to get things started and bring this program back to where it was."
(Photo courtesy Ridge Athletics)
RELATED CONTENT
**
McLeod resigns from St. Benedict's