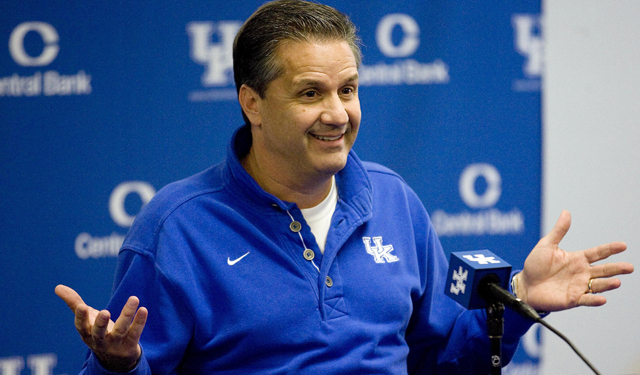 The NCAA's early signing period ended Wednesday and, once again, Kentucky and coach 
John Calipari 
were the big winners. Calipari landed the consensus No. 1 overall recruiting class for the fourth straight year – and he's not done yet. Kentucky is involved with several of the top unsigned players who will wait until the spring signing period beginning in April, meaning he could still put together arguably the greatest class in the history of recruiting.
In words that should strike fear into college coaches across the land, Calipari recently said on ESPNU, "I really believe we'll sign one or two more."
Click here to read the full column at SheridanHoops.com
.
Follow Adam Zagoria on Twitter
And like ZAGS on Facebook