NEWARK, N.J. — Bob
and
Dan Hurley
will both coach their respective teams in the inaugural Newark National Basketball Invitational — but not against one another. St. Anthony, coached by the legendary Bob Hurley, will face
Marcus Jordan
, son of
Michael Jordan,
and Whitney Young of Chicago, while St. Benedict's, coached by Dan Hurley, will meet
Lance Stephenson
and Lincoln in the event Jan. 24 at the Prudential Center. The event, formerly known as the
Brian Doherty
Classic, will feature six games in one day (see schedule below), including a girls game between Jersey powers Bloomfield Tech and Shabazz.
Click here for ticket info
.
Yet
Joseph DiVincenczo
, the Essex County Executive, called for the Hurleys to play one another in a game everyone wants to see.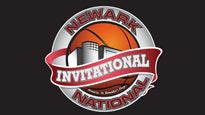 "Basketball fans would like to see the teacher and the student together, father and son," DiVincenzo said Thursday at a press conference at "The Rock" to promote the event. "I think we would pack this facility. I think you should consider it. I know you don't want to play each other, but I know the people are anticipating that matchup, someday, sometime. So I'm urging you, 'Please, over the holidays, get together, have a good dinner, it might be your last dinner.' That is a game that people would like to see." St. Anthony and St. Benedict's f
inished last year ranked 1-2 in most national polls
, but because St. Benedict's is not a member of the New Jersey Interscholastic Athletic Association (NJSIAA), it does not meet St. Anthony or St. Patrick of Elizabeth in the state playoffs. Both Hurleys have repeatedly said an independent game between the schools will never happen because of family reasons. Dan does not want to take on his legendary father on the basketball court. "I will not play my father," he has said repeatedly. Asked last year what it would take to make this game happen, Bob Hurley joked: "I think that Mrs. Hurley would have to be involved in this and she has champagne tastes with a beer budget. I'm not sure if the (Star-)Ledger can make up that difference. The tension in the household, it's going to have to be some reward for us to move on that." Said Devils owner
Jeffrey Vanderbeek
: "I understand it's tough. Certainly as a fan you'd love to see it. I remember with the Bowdens when Clemson played Florida State in football, that was a big deal. Certainly as a fan you'd love to see it." The two programs combined to go 56-1 a year ago, with the Friars completing a perfect 32-0 season by winning the New Jersey Tournament of Champions, Hurley's 10th title. That team featured six current Division I players, including
Mike Rosario
of Rutgers,
Tyshawn Taylor
of Kansas,
Jio Fontan
of Fordham and
Travon Woodall
of Pittsburgh. St. Benedicts, which featured current Louisville freshman
Samardo Samuels
and Rutgers freshman
Greg Echenique
, went 24-1 playing a national independent schedule.
This year, St. Benedict's will complete in the National High School Invitational, a new event being put together by ESPN, Nike and Paragon Marketing. It is set for April 3-5, the Final Four weekend, and will be held at Georgetown Prep in Washington, D.C. "This is exciting for us," said Dan Hurley, who has a 179-17 career record. "We now can start talking about setting a goal for the end of the year. In the past couple years, we haven't had anything to build toward, but this year we have something at the end and that adds a little incentive to strive for and that should help." Meantime, Bob Hurley, whose team opens Friday against CREATE Charter, recently retired from his job in the Jersey City recreation department and now focuses exclusively on coaching. His top player,
Dominic Cheek,
recently committed to Villanova, but has sat out the preseason with tendonitis.
Devon Collier, Ashton Pankey
and
Derrick Williams,
big men who all transferred in to St. Anthony and must sit out the state-mandated 30 days, did participate in preseason scrimmages, Bob Hurley said. Hurley has more than 900 career wins, 25 state titles and 10 T of C crowns, yet he said he plans to continue coaching for the foreseeable future. "At 61 I like being current with teaching the sport," he said. "I'm not teaching the same system as happens with older coaches sometimes. They run their systems for decades and decades and it can wear both them and the kids out. "Whatever the guys are running at the college level, I want to experiment with it." A year ago, Hurley experimented with the dribble-drive offense made famous by
Vance Wahlberg
and Memphis, but the Friars have abandoned that this year. "Now we're running a hodgepodge of things, none well," he joked. "But if somebody's scouting us, we're running a lot of different things, none of them particularly efficiently." The Friars just won't be running them against St. Benedict's.
NEWARK NATIONAL BASKETBALL INVITATIONAL SCHEDULE
12:30 p.m. – St. Peter's vs. Pinewood (SC) Prep 2 – Don Bosco Prep vs. Neumann Goretti (Pa.) 3:30 – Bloomfield Tech vs. Shabazz (Girls) 5 – St. Anthony vs. Whitney Young 6:30 – Lincoln vs. St. Benedict's Prep 8 – Union vs. LeFlore
FEATURED PLAYERS
DeMarcus Cousins, LeFlore Dominic Cheek, St. Anthony (Villanova) Milton Jennings, Pinewood (Clemson) Lance Stephenson, Lincoln (Undecided) Lamar Patterson, St. Benedict's (Pitt) Tamir Jackson, St. Benedict's (Rice) Tristan Thompson, St. Benedict's (Texas) Tony Chenault, Neumann-Goretti (Wake Forest)